Foreign Managers in English Football
Well another Premiership manager is fired, this one even managing to do it twice in a year, and another European joins the very exclusive managers club. For those who don't know, let us have a look at the new Southampton Austrian manager Ralph Hasenhüttl. Played for 8 clubs including 57 games for Bayern Munich's second team, never made it to the first eleven and I'm sure he is very proud of his 8 Austrian caps. As a manger his clubs have been SpVgg Unterhaching, VfR Aalen, Ingolstadt 04 and RB Leipzig, well I have heard of the last one, but has been unemployed since May. And now someone in Southampton's hierarchy has decided Ralph is the man for us. Add to this Fulham recently appointed Claudio Ranieri to their ranks, at 67 not really a long term prospect. Surely there must be a young British Manager in the championship that might be worth a gamble. Does the default option have to be non-British.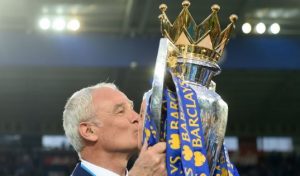 I know I am coming over like the right wing friend of Farage, nothing could be more from the truth. In fact quite happy to bug you with my European views. I just love what Jurgen Klopp has brought to the Premiership, he says through gritted teeth being a Man U supporter. Even cheery Mourihno in a certain way and who with ever forget what Ranieri did for Leicester and giving hope to supporters everywhere but does the default option always have to be, let's look overseas, because we all love Europe and what it stands for.
For every Pep Guardiola or Arsène Wenger there has been a very long list of failed foreign managers. For example who can remember Egil Olsen (Wimbledon), Pepe Mel (West Brom) or even the renowned player Ole Gunnar Solskjaer's stint in the Cardiff City hot seat? Christian Gross tenure at Tottenham is almost of mythical stuff, all complete failures and the list goes on. I suppose for the sake of impartiality I should mention there have been a few English failures too.
Heavens to Betsy! knows I'm not calling for the return of the God like ego of Sam Alladyce, or the archaic old guard of Steve McClaren and Tony Pulis or even David Moyes, though I think Southampton could and may have done worse there.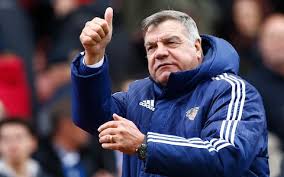 It seem even the current England Manager who is taking the world by storm basically had to get into international management to get a top job. I bet Man United would be happy with him and his forward thinking football as manager at the moment.
Its not just football, in Rugby Union, our coach is Australian and the English guy has gone to Ireland for a job.
Is it due to the fact that most clubs Chairman are dodgy overseas billionaires who do not live in the UK, so have no concept of hiring from home.
Will our new and annoying friend Brexit and the end of freedom of movement change this? Before we get the cry of "a foreigner coming over here and taking our jobs" will clubs have to justify that any incoming overseas manager has more skills than a potential British manager? I'm sure the money grabbing  Premier League will find a way around it.
Grandpa Mikey Follow here – Facebook
7/12/18
More Blogs