Tour de Yorkshire Route released – Men and Women to take on equally tough challenge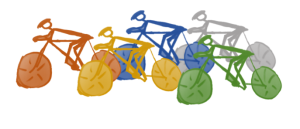 The Tour de Yorkshire routes have been announced, pitting both the men's and women's race against the 2019 World Championship Course. The race which takes place 2nd – 5th May 2019 will include the 14km loop from Barnsley to Bedale that will form part of the elite world championship races in September.
Organisers are hoping that this will provide a chance for the world's best riders to reconnoitre the course; boosting the quality of the field for the TdY race.
Also, organisers have thrown their support behind the women's event – giving them the same route, and committing the women's race to 2 days – despite the Tour de France limiting the women's race to only 1 day in 2018.
Route
All images by – Dad Craft – http://www.dadcraft.co.uk/
Authour @DadCraft Twitter – https://twitter.com/dad_craft